TracTuff RBC / RBB Water Neck Flange - V1
The billet K series water neck flange for the K24A, K24A2, K24A4, K24A8, and K20Z3 engines/ cylinder heads. Used in all our RBB/ RBC style filler necks, fill pots, and swirl pots... available as a stand-a-lone product to replace the cast OEM piece or to start you own fab project.
Beautifully machined 6061-T6 aluminum flange that incorporates the largest port possible within the OEM gaskets footprint, a -16 ORB (O-Ring Boss) port for the outlet, and a 1/2" NPT heater port. The hardware includes four M8 stainless steel socket head bolts, a 90° heater hose fitting, a plug in the event you don't plan on connecting a heater hose, and as of 8/1/20 a Genuine Honda gasket. You have the choice of either a 1.25" hose fitting or a -16 male flare for the upper radiator hose. If you are looking for a neck to replace the OEM unit, please take a look at the OEM Replacement. 
1.25" Hose Fitting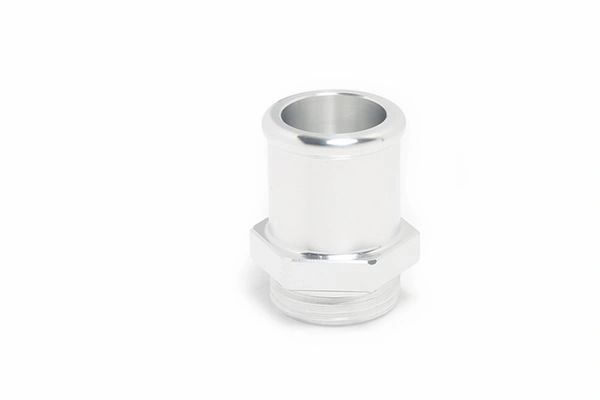 -16 Male Flare
---
We Also Recommend
---